September 07, 2018
Diabetes Population Has Higher Incidences of Kidney, Bladder Cancer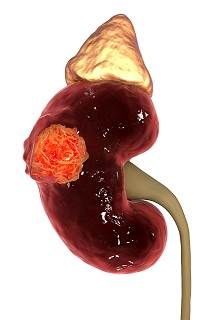 Finnish study of individuals with type 2 diabetes reveals a 42% and 17% higher incidence of kidney and bladder cancer, respective, compared with the general population.
Kidney and bladder cancer are among the malignancies that occur with high incidence among individuals with type 2 diabetes, according to a new study.
Out of 428,326 patients with type 2 diabetes identified using the Finnish National Diabetes Register, investigators found 74,063 cases of cancer over 4.48 million person-years. This accounted for 16% more than the expected cancer incidence in the Finnish general population, Katri Saarela, of the National Institute for Health and Welfare in Helsinki, and colleagues reported online ahead of print in the European Journal of Epidemiology. The incidence of kidney and bladder cancer was 42% and 17% higher than expected for the general population. Dr Saarela's team found a small but significantly decreased incidence of prostate cancer.
They also identified a significant excess of non-melanoma skin cancer as well as cancers of the pancreas, liver, gallbladder and bile ducts, lip, colon, and stomach.
The investigators identified cancer cases during 1988–2014 using the Finnish Cancer Registry.
Reference
Saarela K, Tuomilehto J, Sund R, et al. Cancer incidence among Finnish people with type 2 diabetes during 1989–2014. Eur J Epidemiol. 2018 published online ahead of print.